Studentendorf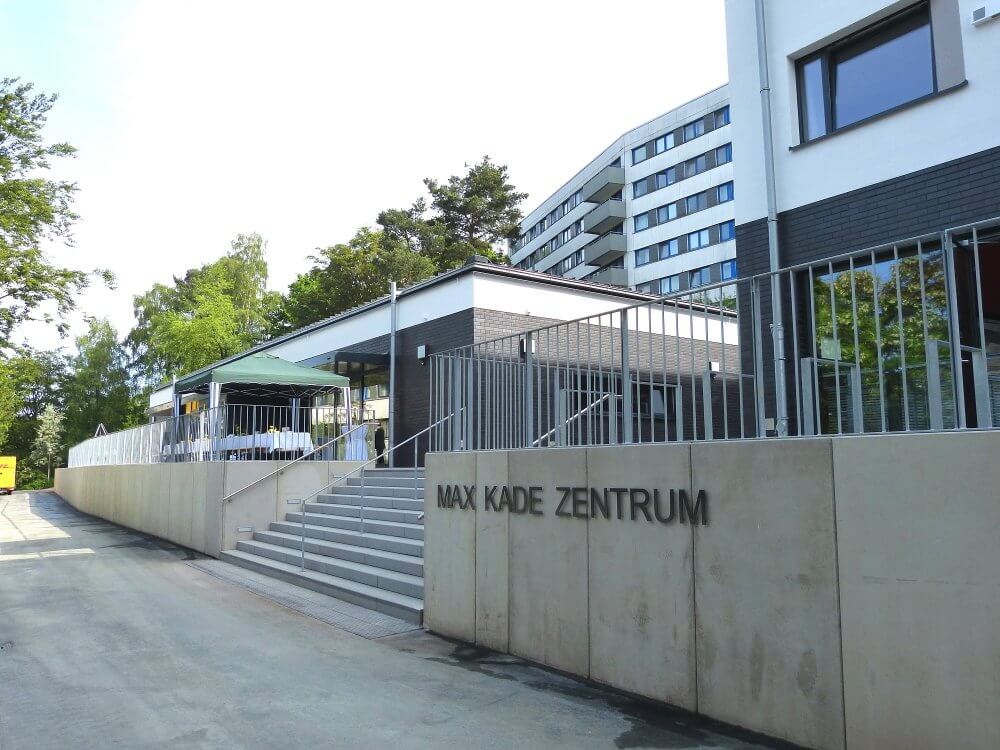 Geschwister-Scholl-Str. 1 - 13
8 student dormitories with 811 living spaces
Thereof:
313 apartments
106 rooms in shared houses
As well as:
Studentendorf is situated centrally at the foot of Kornberg between the two districts Ortenberg and Waldtal. The living situation at Studentendorf is very appealing to students; in 8 dormitories students learn, live, party, and communicate in many different languages together. Here, students from all regions in Germany meet with their fellow international students from all over the world.
In May 2014, an international meeting centre, the Max Kade Centre, was opened; a space in which young people from many different nations can exchange interests. Students from all over the world can celebrate, meet, make music, and discuss mutual interests together.
In addition to the Max Kade Centre, another student residence with four floors and 49 housing units was developed. The Max Kade Foundation, which supports international understanding especially among younger people, supported the realisation of this project.
There are residences equipped with traditional single rooms, residences with single apartments, and shared housing establishments.
Connections
Distances:
Mensa I (city centre) 3 km
Mensa II (Lahnberge) 3 km
Main train station 1 km