Philipps Bistro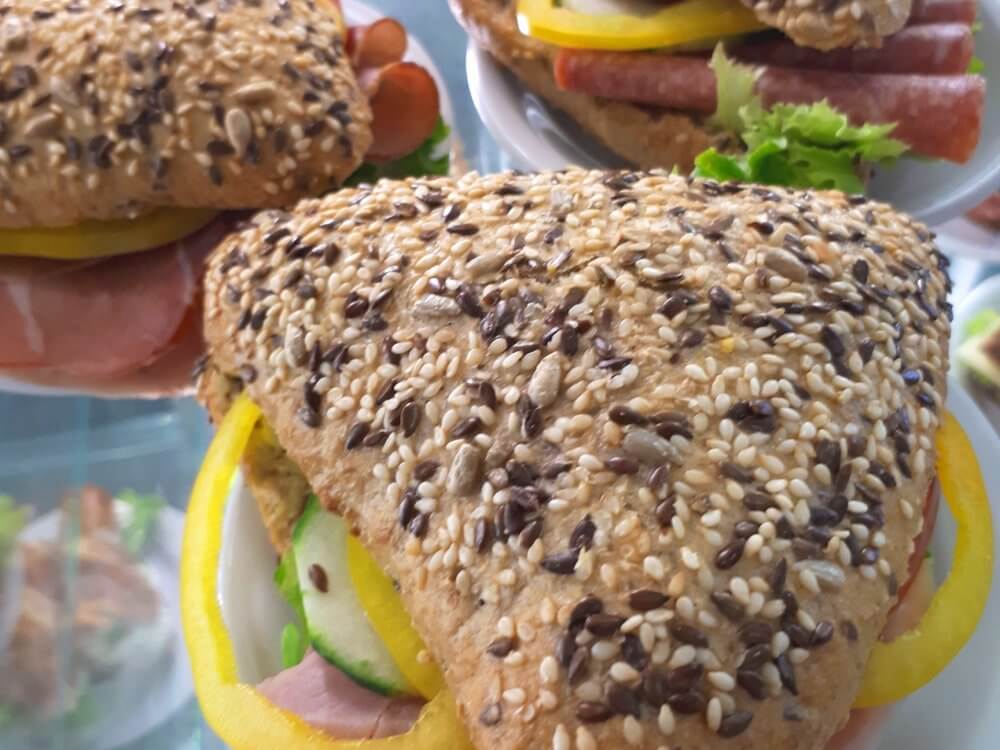 Breakfast, lunch, snacks during the afternoon, warm dinners - here you can get delicious meals and drinks the whole day.
During the lunch hour we offer gourmet menus as set meals or you can assemble your own meal from the buffet: you can choose between different delicious fish and meat specialities, and create your own salad at the salad buffet with a wide variety of ingredients.
By the way: here in the Bistro you can have a late lunch between 2.30 p.m. and 5.45 p.m. - this means Mensa meals at Mensa prices.
Dinner is then served after 5.45 p.m.
Opening hours
Semester:
Monday - Friday: 8.15 a.m. - 8.00 p.m.
Saturday: 12.00 p.m. - 2.00 p.m.
Semester break:
Monday - Friday: 8.15 a.m. - 7.30 p.m.
Saturday: 12.00 p.m. - 2.00 p.m.
Our service in the Bistro:
Start the day with a tasty sandwich, scrumptious scrambled eggs, a freshly brewed coffee, or - for those who like it hearty - with homemade meatballs or schnitzel. The only way to start the day at university.
Those who want to treat themselves can go to the Bistro instead of the normal Mensa dining hall: the Bistro serves all meals which are usually a little bit more expensive, but more exclusive than the daily meals served at the Mensa dining hall. For example, lamb filet in a pepper crust or baked spined loach (fish) with a herb hollandaise sauce. The herbs are grown in the University's botanical garden - just for us!
We also have a large sortiment of sweets including a variety of German cakes - all sourced locally! Accompanied with delicious coffee specialities - all ready to enjoy!
Should you choose to dine at a somewhat later time: our nighttime chef cooks, roasts, and fries the daily dinner menus. Between 5.45 p.m. and 8 p.m. (7.30 p.m. during the semester break) we offer two daily meals to choose from - one vegetarian meal and one meat dish.
On Saturdays we are also there for you: in the afternoon we offer Mensa meals, including one vegetarian meal.
Please refer to the latest Mensa menu for our current offers
Bistroleitung
Ilona Assmann
Telefon: +49 6421 296157
Telefax: +49 6421 15761
bistro@studentenwerk-marburg.de
Details