Café Satz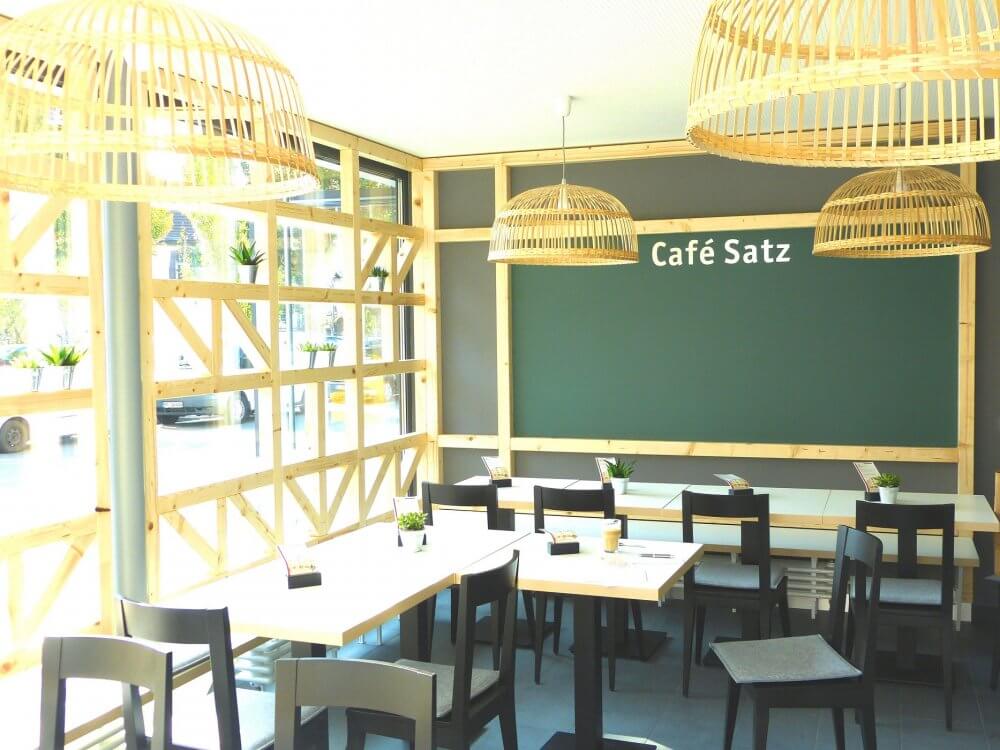 In Café Satz, translated as "coffee grounds", the name says it all. Modern coffee machines are used to produce an immense amount of coffee grounds for all those who enjoy a delicious coffee specialty. The café is centrally located on the ground floor of the Studentenwohnheim in Gutenbergstraße 31, opposite the University's psychology department.
Just come inside, sit down, have a chat, enjoy the cosy atmosphere, or just browse through the books.
Opening hours:
Monday to Friday: 11.00 a.m. until 3.00 p.m.
Whether savory or sweet - in "Café Satz" craftsmanship and homemade is the way to go!
Quiches with freshly prepared salads, bagels, cookies (also vegan), muffins and brownies - everything is made fresh and prepared here. Not to mention that we use natural ingredients that are sourced locally.
Coffee specialties - fair and delicious!
The coffee specialties that we offer here are sourced from - like in all facilities of the Studentenwerk Marburg - fair trade and organic farming.