Psychotherapeutic Counselling Centre for Students (PBS)
Psychotherapeutic Counselling Centre for Students (PBS)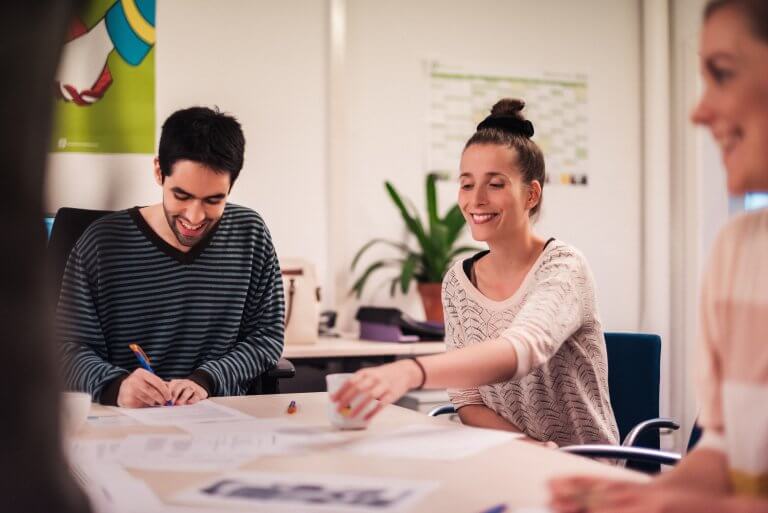 When you make use of our counselling services at an early stage and on smaller occasions, you can often avoid greater stress and more complex treatments.
For all personal conflicts, e.g. study problems, difficulties learning and working, problems testing, difficulties with contact persons, family or partner conflicts, you can seek counseling at the Psychotherapy Counseling Center for Students (German abbreviation "PBS") from experienced employees from the Department of Psychiatry and Psychotherapy at Philipps-Universität Marburg. If one session isn't enough for resolution, PBS employees will make a recommendation for further treatment and let you know about the options that exist. If you take advantage of counseling early on — even for minor situations — you will usually be able to avoid greater stress and more extensive treatment.
Counseling during the coronavirus pandemic
Due to the current coronavirus situation, at this time we are offering counseling sessions in person, by telephone, or via online video chat. If you have up-to-date proof of vaccination or prior infection (in Germany, this is called the "2G" rule), counseling sessions can be offered in person if participants comply with the generally applicable hygiene rules (wearing a face mask that covers the mouth and nose, hand disinfection, observing minimum distancing). To do this, you can come to one of our locations without an appointment during the office hours listed below. During office hours, the anonymity of counseling is guaranteed, but there may be a wait. Alternatively, counseling by telephone is also an option via the numbers listed below. Or you can make an appointment in advance by telephone or by e-mail for online counseling via the RED Medical video platform. In that case, you will receive an access code to a securely encrypted chat room approved for counseling sessions.
Please note that sending unencrypted data by e-mail is neither adequate nor secure for exchanging personal data or other confidential information.
Beratungsstelle 1
Mensa am Erlenring
Room 166a, Ostflügel
Erlenring 5
35037 Marburg
Consultation times
Monday to Friday: 9.00 bis 14.00
Contact person
Dipl.- Psych. Peter Martin Nord
E-Mail: pbs@uni-marburg.de
Phone: 06421/28-65240
Beratungsstelle 2
(Access not barrier-free)
Mehrzweckgebäude Campus Lahnberge
Room 03J01, ground floor
Hans-Meerwein-Straße 6
35039 Marburg
Consultation times
Monday and Tuesday: 9.00 bis 14.00
Thursday and Friday: 9.00 bis 14.00 Uhr
Contact person:
Dipl. Psych. Luisa Ziegler
Email: pbs@uni-marburg.de
Phone: 06421/28-65269
In urgent cases, outside of office hours, please contact: Institute Outpatient Clinic of the Clinic for Psychiatry and Psychotherapy, Rudolf-Bultmann-Straße 8, 35039 Marburg, Telephone 06421/ 58-65239
Directions to PBS consulting office on Campus Lahnberge
1. From bus stop Hans-Meerwein-Straße (bus 11, 18, 19, 2, 27, 7, 75, 9, X35)
Walk towards the "Biomedizinisches Forschungszentrum" (BFMZ,
yellow building, H02) - pass it on the right, down the external stairs
and walk towards the "Zentrum für Tumor- / and Immunobiologie"
(dark gray building, H03), past a weathered assembly. Then keep right
and walk between the building parts of the former chemistry towards
the "Mehrzweckgebäude" (Hans-Meerwein-Straße 6, H04). The
entrance that leads to the counselling office is then located in the
lower part of the building on the left side (Kernchemie). There, go up
the stairs and take the entrance straight ahead. Immediately after the
entrance area you will find the office on the left side (room 03J01).
2. By car
Take the B3 / "Großseelheimer Straße" or "Panoramastraße" in
direction of Campus Lahnberge/ Universitätsklinikum to the exit
"Hans-Meerwein-Straße". However, the parking facilities are quite
scarce - as either restricted or only tolerated